If you are in the hunt for a tablet running a full-fledged OS, then by all means spare a minute to check this out. ASUS, the company that sparked the netbook revolution several years ago, announced the 12-inch Windows 7-running Eee Pad EP121 and the 10-inch EP101TC that sport Windows Embedded Compact 7.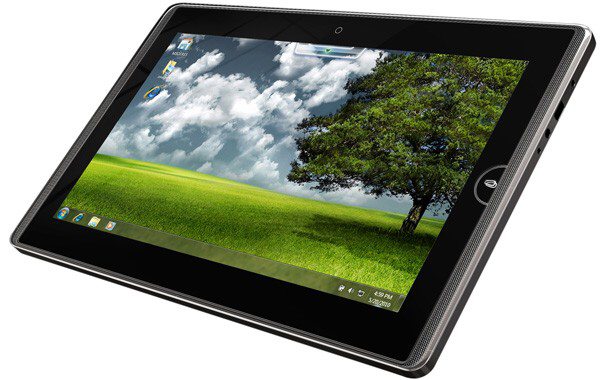 The Eee Pad EP121 (pictured above) is certainly the more interesting half of the duo with its CULV Intel Core 2 Duo CPU and 10 hours of battery life. There will also be a docking station with keyboard available for those moments when faster typing is required. Most of the other specs of the EP121 are still unknown but the start is more than promising.
With asking price between 400 and 500 US dollars I'm already feeling the temptation to get one of these Eee Pads. The thing is, they will only hit the shelves in Q1 of 2011 and it's quite hard to predict what other alternatives will be available by then.