If you are on the hunt for a 7" Android tablet, you probably considered the Archos 70 at some point. And if you haven't written it off for one reason or another you now have the chance to give it a hands-on in a store near you.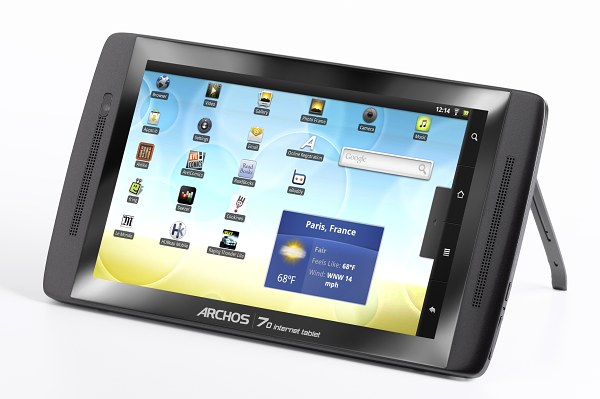 The ultra-slim Eclair-running tablet (Froyo update should come this month) is available for order through the company's official US store and you can get it for 279 US dollars. In Europe some online stores have the Archos 70 in stock too, prices being around 215 GBP in the UK or 250 euro in Germany (both equaling about 350 dollars).
For that kind of cash you are getting a 7" WVGA multi-touch capacitive touchscreen, 1GHz Hummingbird CPU, USB host functionality with a standard USB port, HDMI, microSD card slot, a huge number of supported video and audio codecs and a front-facing VGA camera. There's also a kickstand at the back to make watching those movies all the better.
And if you find the internal storage of 8GB too little, you can wait a little longer for the 250GB HDD version. Have in mind, though that it costs 75 bucks more, is 14mm thick and weighs 400g (compared to 10mm and 300 g on the 8GB version).
Now how about releasing that sweet-looking 10.1" Archos 101, too?