Everybody loves bigger and bigger TVs, but at what point do they get TOO big? 3D panels are obviously going there as LG are about to present the world's largest 3D panel – a monstrous 84-inch giant with UltraHD resolution.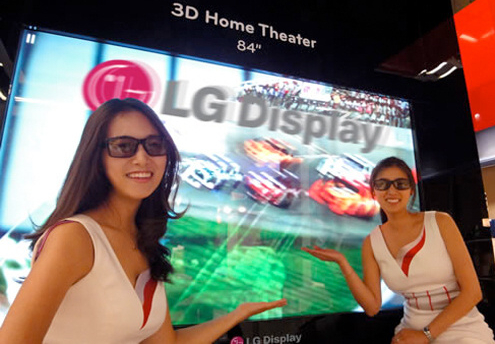 LG will showcase the 84-inch panel on the Society for Information Display expo in Seattle (25-27 May). It will be accompanied with another two great achievements in the 3D world – the 47-inch TV panel with liquid lens for use with no 3D glasses and another 47-inch 3D TV using polarized glasses with extremely low level of crosstalk – less than 1%.
It seems 3D technology is shaping really nicely and the Seattle expo promises to be interesting. But even if you are not a 3D fan, you may appreciate those chicks presenting every new Korean product.