The first Android 3.0 Honeycomb-based tabled – the Motorola Xoom – is now available in Verizon USA network. It can be yours for $600 on two-year contract with data plan or $800 without any commitment. A Wi-Fi-only version is yet to be released.

So, Motorola Xoom is available at Verizon, currently only the Wi-Fi+3G (LTE-ready) model though. There are three payment options for you:
$600 on 2-year contract with a data plan
$800 on 1-year contract with a data plan
$800 free retail price
You perhaps noticed the LTE-ready thing above. The currently shipping Xoom units don't pack LTE support, but they all are legible for a free upgrade. Once that's available, you'll have to ship you tablet to Motorola for a week so they can hook you up with LTE.
The "surprises" don't end here. The Honeycomb ticking inside the Xoom is not capable of handling Flash content just now. An update adding Flash support will be released this spring.
Surely the Motorola Xoom will be an excellent performer. But this LTE upgrade affair, the lack of Flash, and the lack of any tablet-ready apps in the Market (the full SDK was released only yesterday) and lots of reports for various bugs, sound like the Xoom was rushed to the market (before the next iPad). Or perhaps we should we consider it as a developer's slate.
Only time will tell if this was a good move. Still the first Honeycomb tablet is out, so the race has begun.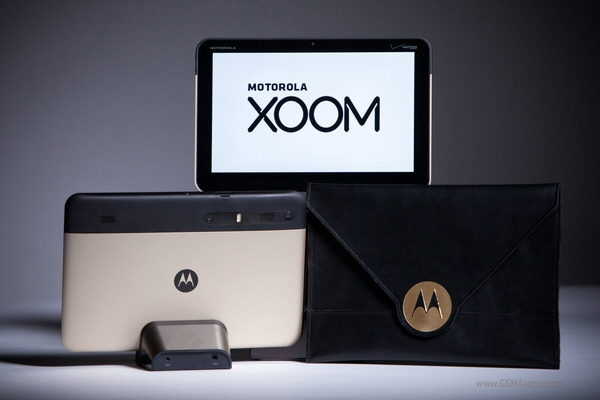 If you live in the USA, you may want to check the Motorola's sweepstakes on Twitter for two limited editions of Motorola Xoom Gold. This year's Oscar nominees will receive the same edition. Just follow this link.