Chances are if you own a Smartwatch, it's probably a Samsung one.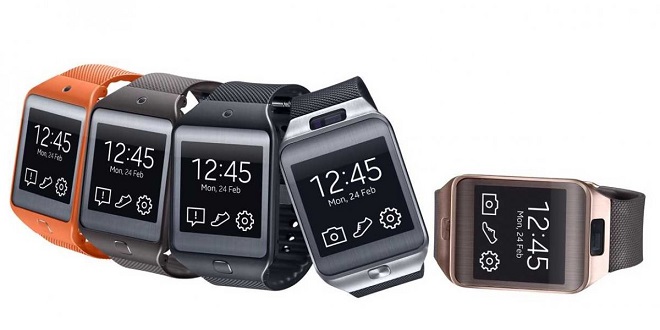 That's what the latest market research shows. Samsung is currently the top dog in the world of wearables.
The Korean tech-giant managed to ship out 500k smartwatches in Q1 2014, which is an impressive number, considering that they only sold 1 million units for the entirety of 2013. This is a huge indication that the wearable market is primed to blow.
A lot of Samsung's success comes from their market prominence, but the lack of smartwatch options currently available to us consumers also play a contributing factor. If you want a wearable that'll play nice with your cell phone, you're pretty much limited to Samsung's Galaxy Gear, Gear 2, Gear 2 Neo, Sony's SmartWatch 2, the Pebble, and the Pebble Steel.
However, this doesn't mean that competition isn't on the horizon. LG's G Watch will be released at the end of May, and Motorola, HTC, and Asus are all going to jump into the Smartwatch game soon as well.
HTC will supposedly launch their Smartwatch in the second half of this year, and Asus' will be debuting next month. Perhaps the most interesting of the upcoming smartwatches is Motorola's Moto 360, which may be released in conjunction with the Moto
X+1. It looks like a sleek, traditional watch and will be the first piece of hardware sporting Google's Android Wear.
There are a slew of new Smartwatches slated to come out in the upcoming months. Do you think that Samsung will be able to enjoy the market dominance that it currently does?