A 64-bit Firefox browser to go with your 64-bit OS is what you always secretly wanted, right? Well if you aren't afraid of a few minor bugs and glitches you can now download the pre-release version.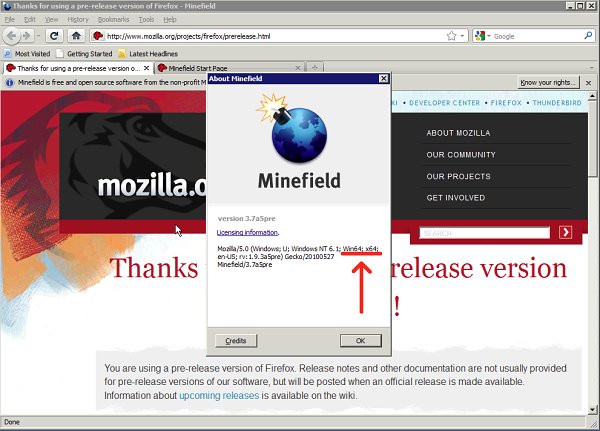 Well, okay minor bugs and glitches may not be the best way to describe this as it is a really, really early pre-release version. There isn't even an automated installer and you will need Microsoft Visual C++ 2010 Redistributable Package (x64) to help install it on your PC. Oh, and there's no Flash support yet either.
So yeah, if you are willing to live with those, head to the source link to get the installation instructions. I dare you.