Did you know that 50 Cent used to have a BlackBerry? That's old news now – at an interview at CES the rapper mentioned that he switched to an iPhone because that's where "all the cool stuff" is and mentioned the camera will be the primary consideration when he starts looking for a new phone.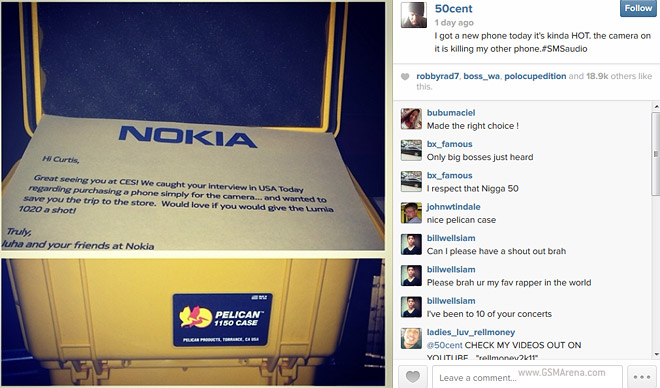 Someone at Nokia's marketing team caught wind of that and, of course, sent 50 Cent a Nokia Lumia 1020.
The package was sent in a Pelican Case (a manufacturer of rugged cases) for some reason. It contained a short letter from Juha, the man who took over Nokia's camera development from Damian Dinning.
The first impression seems quite positive judging by that first instagram post, but we'll be on the lookout for more instagrams from 50 Cent taken with the actual Lumia 1020 to see if Nokia's marketing grab was successful.