This isn't a joke! Apple has approved the Vizzywig 4K app for iPhone 5s, which enables 4K video recording with 24 fps on the 2013 smartphone. It costs $999.99 (€899.99) and works only on iPhone 5s with 32GB or 64GB storage.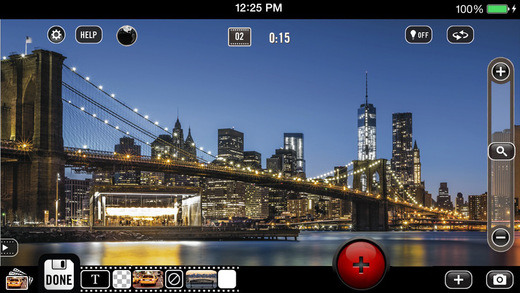 The app captures 24 burst images per second in 4K resolution and then stitches them together in just 1s footage. This means you'll lose about 72MB for each second of your video. This explains the requirement for the 32GB+ iPhone model!
If the app is a little too rich for your blood, you should check out the app called MoviePro that costs $4.99 and allows up to 3K native video recording. You can choose the default bitrate, the frame rate, among other advanced options. It works great on the iPhone 5s and does pretty well with the image quality.
I can't tell you anything about the video quality produced with the Vizzywig 4K. Judging by the way the Vizzywig 4K makes the video, it should offer a huge amount of detail and little artifacts, but then again 1 minute of video would cost you 4.3GB of storage. And $1000, of course. There's also the catch that the iPhone 5s can't really provide real 4K footage, given that its sensor is 3264 pixels wide and 4K video frames are usually 3860 pixels.