2014 has undoubtedly been an eventful year for mobile tech. One of the definite refrains of the past moths has been the smartwatch reemergence as a viable and fast-growing market niche. Wearables seem to be popping up more and more frequently and the recent introduction of Google's Android Wear only fueled the market fire. LG has remained at the forefront of the new craze, producing not one, but two very successful smartwatches in under a year – the LG G Watch and the round LG G Watch R.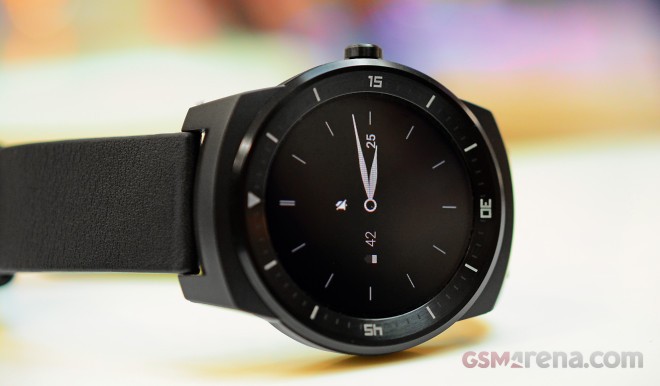 LG G Watch R
Earlier today, Business Korea reported on a rumor that claims LG is already hard at work on the G Watch R's successor. The new device will bear the logical name LG G Watch R2 and will be unveiled to the public during the next Mobile World Congress, held in March 2015 in Spain.
The plot thickens even further, as the report also claims that the LG G Watch R2 will support 4G connectivity. So judging from the naming convention we will see a round contender to Samsung's 3G wearable – the Samsung Gear S. Apple is also set to release its Watch sometime next year so we can expect to see even more dynamic developments in the wearable sector.