Google's I/O is just starting up and there are a ton of exciting news to come. But Hugo Barra opened up with how far Android has come so far – and it's quite far as it turns out.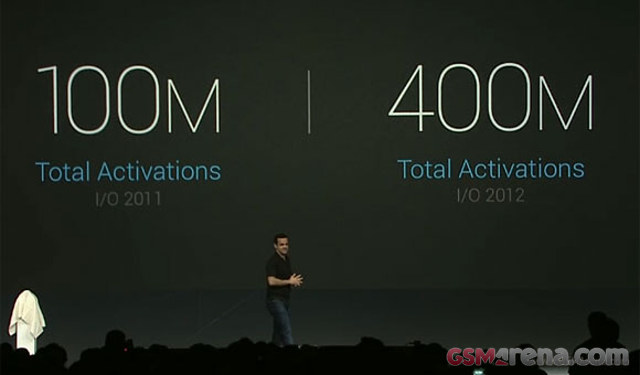 400 million Android devices have been activated already – that's a four-fold increase in just one year. "400 million is a pretty huge number, but we're definitely not slowing down," says Hugo.
To put the numbers in perspective, the number of Androids activations per day a year ago was 400,000 and now that number stands at over a million. That works out to around 12 new devices a second. Wow!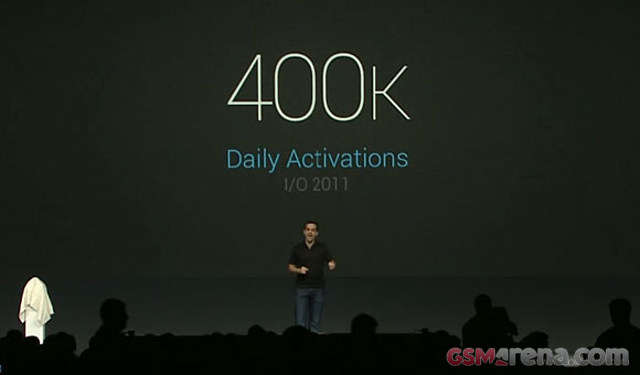 A worldmap showing the number of activations showed where Android is growing – that includes Central America, Brazil, India and the Middle East.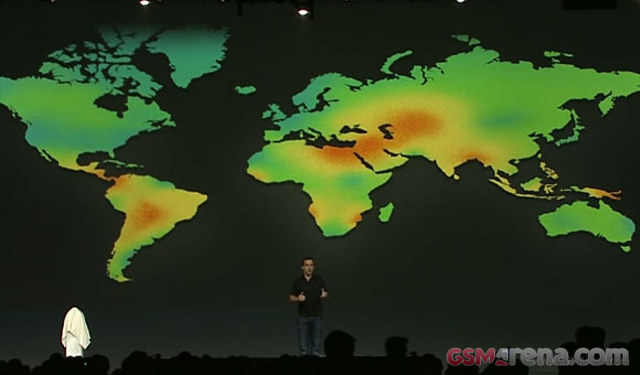 With all the cool new features of Android 4.1 Jelly Bean, Android's growth is bound to accelerate. And the new $200 tablet will help a lot too.