Snapchat users primarily in North America have some bad news coming their way right on the first day of the new year. The usernames and phone numbers of over 4.6 million users have been obtained and leaked online by a site called SnapchatDB.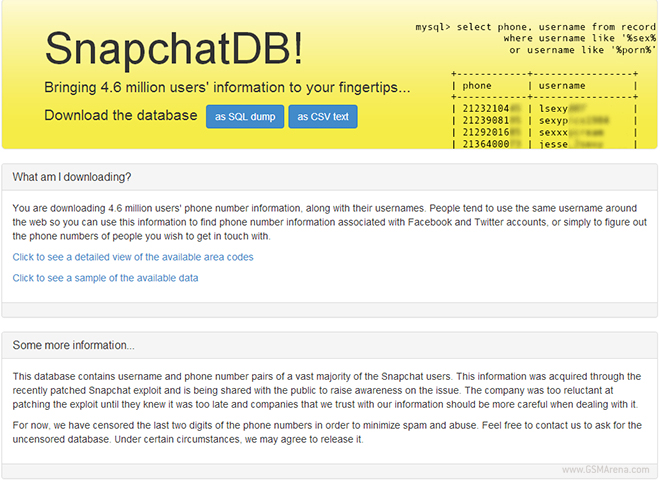 SnapChatDB managed to acquire this information through a security exploit in Snapchat that the latter was warned about but took too long to fix. This private information is now available on this website and available for download to anyone as an SQL dump or a CSV text file.
Thankfully, the hackers have censored the last two digits of the phone numbers to "minimize spam and abuse" but they could provide the uncensored if requested. This was done primarily to bring to attention the flaws in Snapchat's security but it comes at the cost of user's private information.
Note: The download links on SnapChatDB are no longer accessible.