We have some good news and some bad news for Xiaomi fans. The good news is that the company has finally started expanding market availability and now sells its phones in Hong Kong, too. Now for the bad news – it's still hard to get one as 200,000 Xiaomi Mi-2S units sold out in just 45 seconds.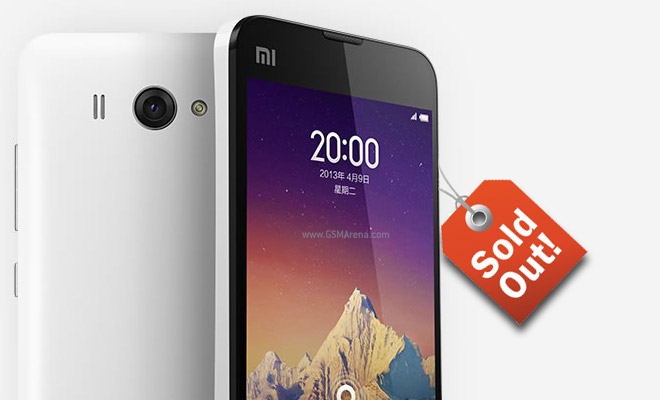 Xiaomi is also planning to bring its smartphones to Taiwan, but it will have to start making bigger batches to meet the demand.
Previous Xiaomi phones have sold out pretty fast, but this just blew the record clean out of the water – there were 200,000 Xiaomi Mi-2S 32GB units available and in only 45 seconds there were none left.
The 16GB versions (with 8MP camera instead of 13MP) on contract with China Unicom (2219 yuan, $360) and China Telecom (2199 yuan, $356) are still available, though it's not clear how long those will last.
The Hong Kong site is also selling 16GB Xiaomi Mi-2S phones at HK$2499 ($320).
Note: you'll need a free registration to get into the online store on the China and Hong Kong sites.