Wearable tech appears to be here to stay and the Apple Watch is the long anticipated future entrant to the fast-growing niche. It is set to arrive sometime early next year, but it appears that the smartwatch has already captivated the attention of the of the luxury world and in particular the American diamond importer Mervis.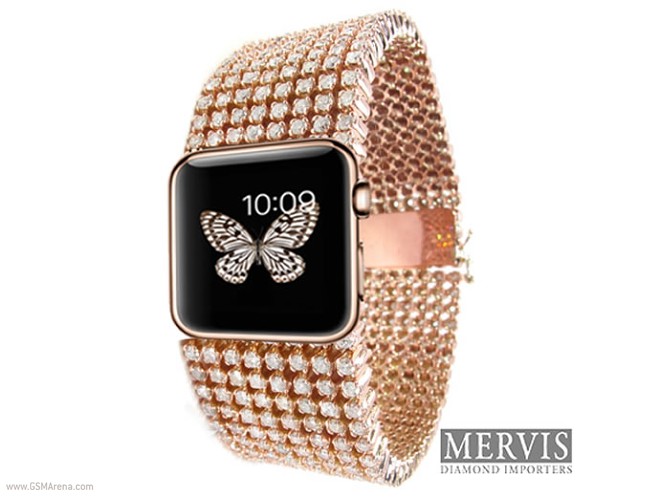 It appears that it is never too early to reimagine a fashion accessory, as the prestigious company recently published a diamond-covered version of the Apple wearable on their Facebook page. The exquisite device is up for preorder with delivery dates set for the middle of 2015. The smart piece of Apple-powered jewelry is priced at $30,150, which coincidentally is around the price of an entry-level Chevrolet Camaro, but put into the right perspective sounds like a good deal.
For that price tag you get an Apple Watch, obviously, mounted to an 18-carat rose gold frame. The strap is replaced by eight rows of high-grade 15-carat diamonds. With an expected base price of $350 for the basic version and $5,000 for the gold-plated one the Apple Watch can finally be taken seriously in the high-rolling world of luxury thanks to the Mervis makeover.
The teaser photo that the jeweler provided of the new wearable definitely shows a lot of dazzle, but with that price tag I sure hope that it is not representative of the quality of the final product and can't help but feel that they could have spared a bigger budget for Photoshop work. In any case if you were wondering what to do with those disposable $30,000 gathering dust on the counter this is definitely the offer you were waiting for. And if the Apple Watch does turn out to be a staggering success, perhaps its successor could also be fitted inside the exquisite bracelet when it comes out.