Apple did what rumors have been suggesting for weeks and what many thought impossible – the old 30-pin connector that has been around for ages is gone and has been replaced by the Lightning connector.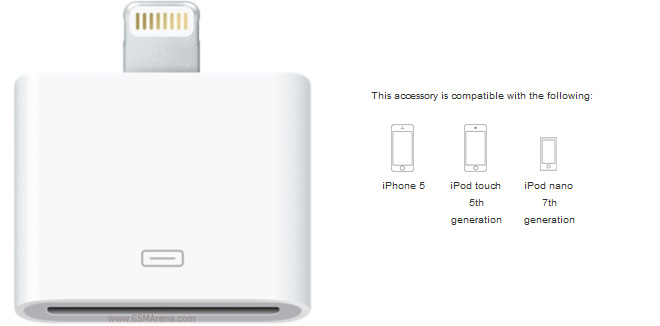 So, what are you to do if you have many iGadget accessories but plan on getting an iPhone 5 or one of the new iPod Touches or the nano? Well, there's an adapter for that, but wait till you see how much it costs.
Ready? 30 bucks. Yes, 30 American dollars to go from 30 to 9 pins. And here's the fine print: "Video and iPod Out not supported."
The adapter itself looks similar to the iPad Camera Connection Kit. My complaint here is that it looks big and clunky – it's that big and it doesn't even support a couple of features that were always touted as big advantages of the 30-pin connector over standard USB.
You can also have the adapter in cable form – well, a 20cm cable anyway. That one costs $39.