The LG L40, L70, and L90 are all available for pre-order through Clove starting today.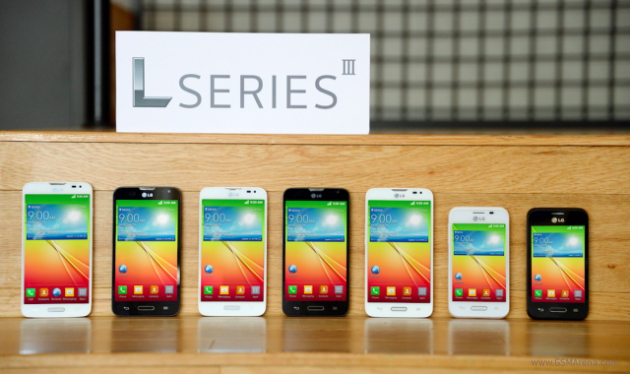 There's no set date when the phones will arrive, but we do know a bit about their specs, as these phones all made an appearance on the Mobile World Congress which is currently going on in Barcelona.
All three of the phones have Android Kit-Kat 4.4 out of the box and are limited to 3G connectivity. The L40 is the smallest of the bunch, with a 3.5" (480 x 320) screen, 1.2GHz dual-core processor, 4GB internal storage, 1,700mAh battery, and 3MP camera.
The L70 comes with a 4.5" (800 x 400) display, 2100mAh battery, and an 8MP camera. The rest of the specs are identical to the L40.
The L90 is the best of the bunch with a 1.2GHz quad-core processor, 4.7" IPS qHD display, 8GB internal storage, and a 2540mAh battery.
Anyone interested in snatching up one of these low to mid-range Android phones?