Sad that it's been a while since Vertu put out a phone? Well, you can try a 24K gold BlackBerry Q10 instead. It comes from Goldgenie, which has a history of turning BlackBerrys into gold (Apple products too).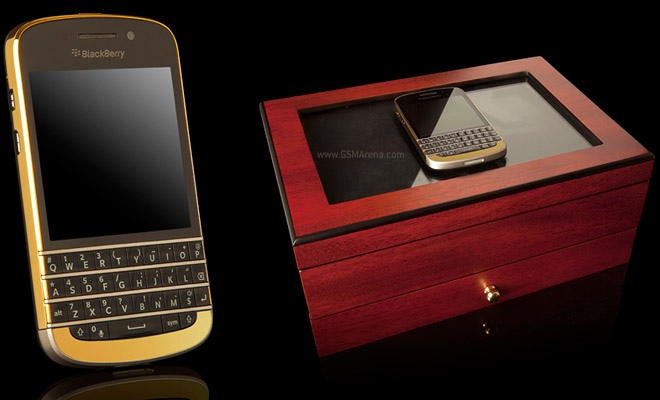 Anyway, the BlackBerry Q10 has a 24K gold-plated bezel and a 24K gold panel below the QWERTY keyboard. All other specs of the phone remain the same, except that the packaging has been upgraded to a snazzy wooden box. And it's heavier, but Goldgenie gives no concrete numbers about that.
You can order the gilded Q10 in Black or White and it will cost you £1597.00 ($2480, €1885). If you've got that much money to burn you should follow this link.
And don't worry if you already bought a Q10 – you can send it in to get the Midas touch treatment. There's no golden Z10 though, which is strange considering that's BlackBerry's high-end model.