New iPads are minutes away from being announced but Apple took a moment to look back at the outgoing models. The iPad line has sold an impressive 225 million units.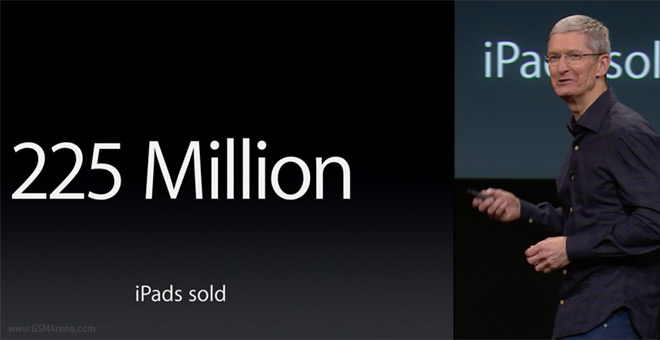 Head honcho Tim Cook compared the iPad's performance in Q3 this year to PC shipments and the Apple-branded outsold each PC maker out there.
Mr. Cook also took the time to boast about how happy people are with their iPads – the tablets are consistently on top in customer satisfaction, the iPad mini in particular scored a perfect 100%, according to Apple's CEO. Part of the reason is the large number of available apps – currently sitting at 675,000.