MWC is nearing and HTC's "Utopia in progress" event is only days away. If you consider March 1 distant future though, we have some more info on the company's next-gen flagship.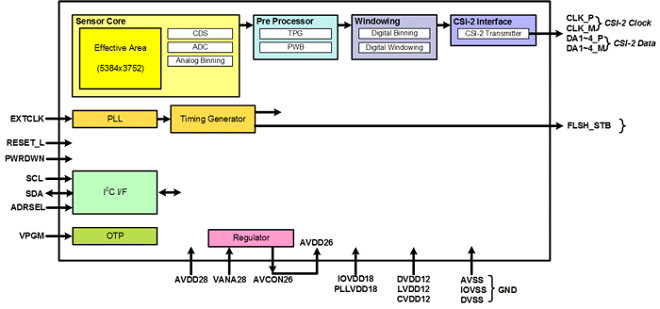 Coming from a different source this time, we get confirmation that the One (M9) will utilize a Toshiba sensor for the main camera, as we previously reported. By all accounts, it will be the T4KA7 20MP CMOS unit which has a 1/2.4″ diagonal and an effective resolution of 5,384 x 3,752 pixels, each of them 1.12 x 1.12 microns in size.
Sheer resolution is not the most intriguing part of the imager's specs though. More catchy numbers come from its burst shooting capabilities, where the sensor can output 22fps at full resolution. Whether the Snapdragon 810 inside the One (M9) or the camera processing will be able to handle it, remains to be seen. The 90fps capability at 1080p will likely result in a nice 60fps 1080p video mode in practice, while 150fps at 720p will please slow-motion enthusiasts with a 120fps 720p mode.
20MP sensors are still somewhat of a rarity on the market and smartphone manufacturers in the Android realm have so far relied on Sony imagers. Samsung was rumored to be developing one of their own for use in the Galaxy S6, but apparently dropped it for a 16MP unit, again made by Sony. HTC marks a departure from the trend and opts for a different Japanese make, which is no bad thing as Sony's offering had its flaws.