Popular password manager app 1Password has finally been released on Android in proper form. The app is available on iOS, Mac and PC but the previous Android version was completely outdated and not fully functional.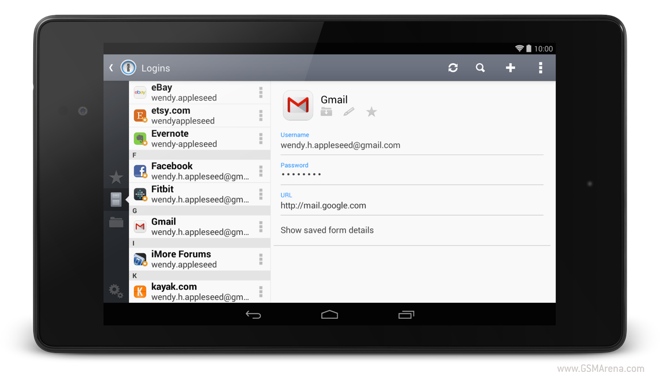 For those that are not aware, 1Password generates strong passwords that you can use on websites. The app automatically enters them for you as well and logs you in with one click on websites so you don't have to remember them. It protects your passwords with a master password and syncs them across platforms using Dropbox.
While 1Password is a paid app on other platform, on Android, the app is free for a limited time. You can use all its features till August 1 and after that it turns into a reader app, where you can continue using it but you won't be able to add or edit the existing passwords. For that you will need the desktop app.
The full price is yet to be disclosed and will be announced later.
You can try the app from the link below. The app has been proven to be extremely useful and secure for a lot of users. If you are especially paranoid about your login information or just plain lazy to come up with and remembering strong passwords and entering them, this will be a great investment.