Panasonic just announced the latest addition to their Micro Four Thirds camera lineup. The Panasonic Lumix DMC-GF2 as its full name goes is a really compact camera built around a 12MP CMOS sensor.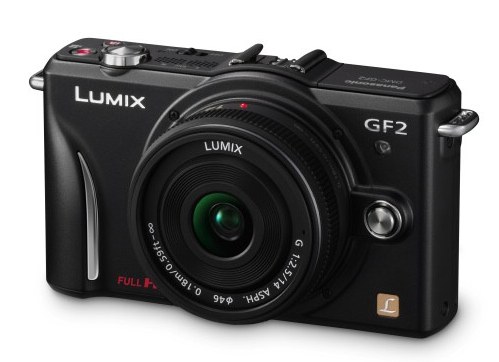 Capable of capturing Full HD (1920 x 1080) videos at up to 30 fps and weighing only 475 grams with batteries and lens, the GF2 should appeal to enthusiast photographers that don't fancy the extra weight of a DSLR camera. The new Panasonic mirror-less camera measures just 113 x 68 x 33 mm so it's actually possible to carry it around in your pocket, rather than a dedicated bag.
A feature that sets the Panasonic GF2 apart from most competitors is its 3" touchscreen that allows touch focus. This basically means that you have an infinite number of focus points at your disposal.
The GF2 is also compatible with the recently announced Panasonic 3D lens, allowing it to take stereoscopic images.
The Panasonic LUMIX DMC-GF2, will be available in black, silver, white, and red with the following kit options: DMC-GF2C – 14mm F2.5 Lens Kit and DMC-GF2K – 14-42mm Zoom Lens Kit. Sales start from January 2011 and pricing will be announced approximately 30 days prior to shipment.
You can check out its first preview over at DPreview to know what to expect.