In a stance against phones "more" Yves Behar designed a phone for Danish manufacturer Aesir, which focuses on craftsmanship and audio experience. The result is pretty attractive (unlike some eyesores of the luxury phone world) but its price will still make you frown.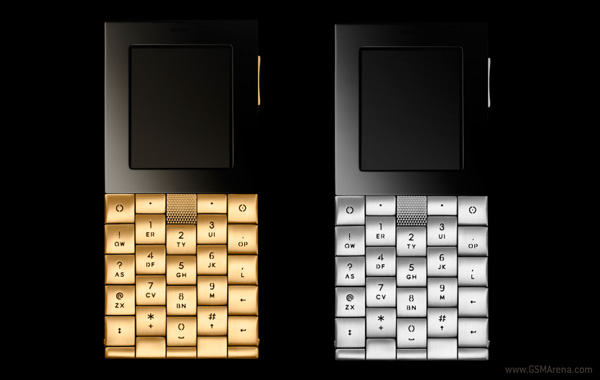 Functionality-wise it's nothing impressive but the edge-to-edge keypad does look interesting and there are custom ringtones and icons designed just for the phone…
The phone is called +YvesBehar and can be had in either stainless steel or 18K yellow gold. There is quad-band GSM connectivity and its "sound chamber" (ear piece, I assume) has been specially engineered to provide a better audio experience.
The +YvesBehar measures 114 x 49.8 x 11.9 mm and weighs 250g (gold version) or 210g (stainless steel version). The upper part of the phone is made of high-grade ceramics with ultra-glossy finish and the 2" TFT screen is covered by a scratch-resistant sapphire glass.
The phone also comes with exclusive ringtones by "master of the upright bass" Chris Minh Doky and custom icons. You can check out the ringtones here and peek at the icons here.
The +YvesBehar phone should hit Europe this Summer, expanding to the US, China and Hong Kong in the Fall. The stainless steel version costs €7,250, while the 18K gold version has a €42,000 asking price.
And don't worry if you don't have that kind of cash on you right now – payment will be effected only after they've shipped the phone. Interested? Here's Aesir's online shop.