It seems like over a year already, since the Galaxy Tab hit the shelves. Well, actually it's been 6 months, which is a long time in gadget terms. Now the Galaxy Tab has been confirmed to hit the US market in its Wi-Fi-only version, from 349.99 bucks. It will be available on 10 April.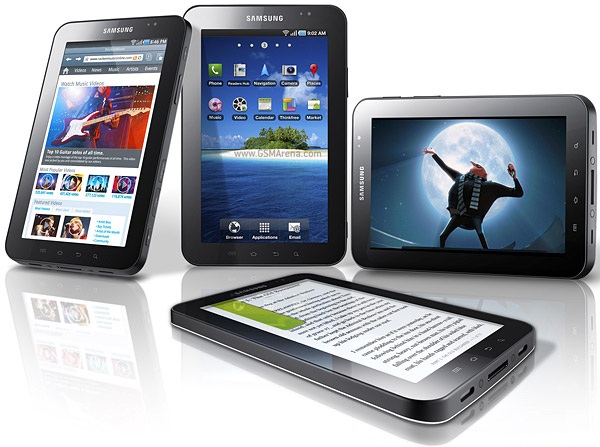 This reincarnation of Samsung's proto tablet has gained some extra RAM – 592MB, but lost the GPS functionality, the HSDPA connectivity, the 32GB and 64GB storage options and some 2000 mAh worth of battery. It's now down to just 4000, instead of the 6000 the original had. And the available built-in memory is 16GB. But you can always expand it up to 32GB with a SD card. It's also stuck at Android Froyo 2.2, which certainly is not the latest tablet UI available.
This Galaxy Tab, model number P1010, has been available at Amazon UK for 299 quid since 23 March. And we go way back with the 3G version.
Coming so late, the Galaxy Tab Wi-Fi will have to face some fresh dual-core competition. The Acer ICONIA Tab A100 has the latest 3.0 Android version, powered by a much faster dual-core Tegra 2 processor and all this at the same price.
The Asus Eee Pad Transformer is another new slate to challenge the Galaxy Tab. It features an optional keyboard dock plus it runs on the Tegra 2 dual-core chipset and has a larger 10-inch screen with 1280x800px resolution.
All in all, the Wi-Fi-only Galaxy Tab is last year's stuff and even at $350 it's not really an attractive offer.