Samsung had a dimly lit setup to test the low-light performance of the Galaxy S6's new camera. With a Galaxy Note Edge and a Apple iPhone 6 on hand we snapped a couple of shots.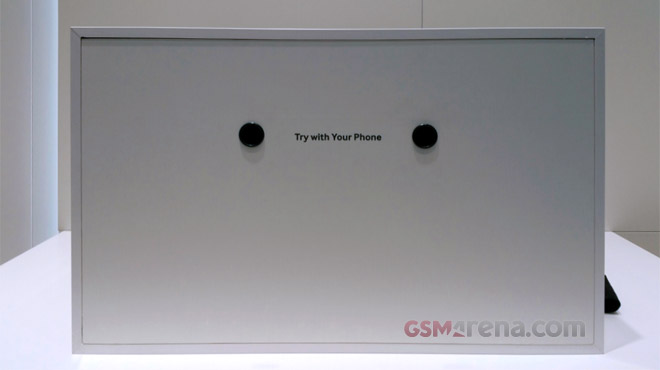 The idea is simple – a dark box with two holes just big enough to poke the camera of a phone.
The Galaxy S6 has a Sony IMX240 image sensor like the Galaxy Note Edge, both have OIS, but the new flagship has a wider aperture – f/1.9 vs. f/2.2 – which should give it a leg up. The iPhone 6 also has an f/2.2 aperture, but no OIS (that's only on the iPhone 6 Plus). Its real challenge is that its camera sensor has half the number of pixels to capture the scene.
Anyway, here's how the there phones did.
Galaxy S6 • Galaxy Note Edge • iPhone 6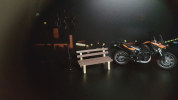 Galaxy S6 • Galaxy Note Edge • iPhone 6
You can read more about the Galaxy S6 (not just its camera) in our hands on. We handled the Samsung Galaxy S6 edge too.