Leaked documents and screenshots obtained by The Verge reveal that Google is about to launch a new take on home entertainment. Dubbed Android TV, the service will take on the likes of Apple TV, Amazon Fire TV, and Roku.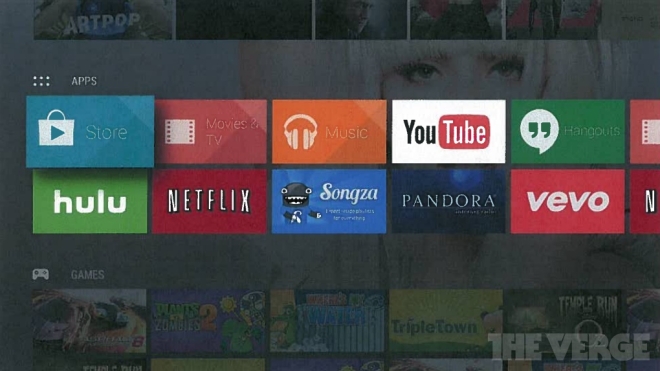 According to the leaked documentation, Android TV is going to be "an entertainment interface, not a computing platform". Its UI will be drastically different from the one found in Android smartphones and tablets. Google is reportedly hard at work on making the platform as easy for finding and enjoying content as possible.
The search giant has called for developers to build apps whose simplicity can match that of the scrolling cards-based Android TV interface. Some of the major apps which will be available include Google Play Movies, YouTube, Hangouts, Netflix, Pandora, Vevo, etc. Video games will also be supported.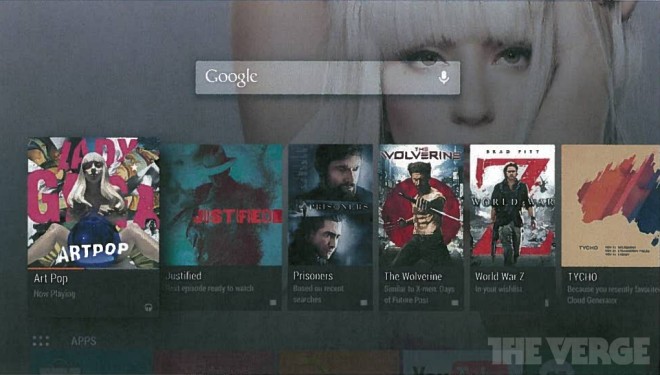 Curiously, the report suggests that Android TV will be available alongside the massively popular, highly-affordable Chromecast HDMI dongle. This means that interested developers will potentially need to build two different interfaces for the duo of platforms.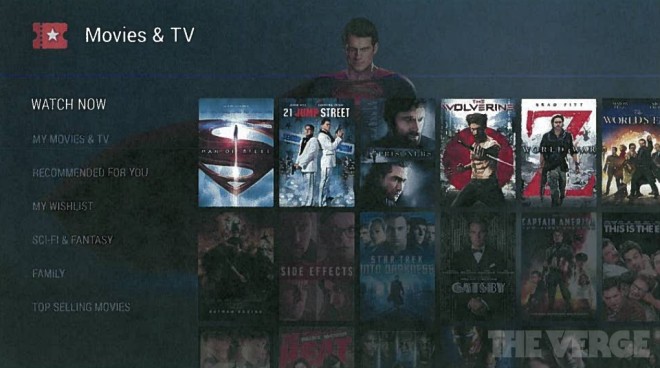 Users will command the experience with a simple remote control. Support for gaming controllers will also be present, thus making the platform quite similar to Amazon Fire TV.
For the time being, there is no word on when Android TV will make its debut. Considering the look of the leaked screenshots, the wait might not be long.