Is inputting a password or using the Face Unlock feature on Android too annoying for you? Then you'll be happy to hear that Motorola has another solution for unlocking your phone: digital tattoos.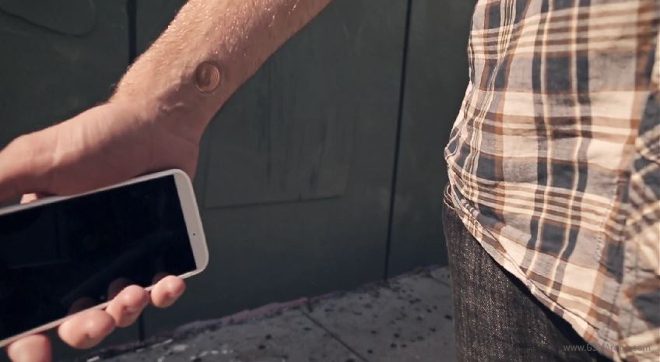 The phone manufacturer has joined forces with VivaLnk to give you a temporary tattoo that will last on your body for as much as five days. What's special about this tattoo? Well, all you need to do is tap your phone on the area you've placed the phone-unlocking-ink and voila! Your phone will be unlocked.
Although it sounds like a very nifty feature, it might end up costing you more money than you're willing to spend to just save a few seconds here and there to unlock your phone. 10 tattoos will set you back $10, which means you'll need to fork over $80 a year just to have the privilege of tapping your phone against your body to unlock it.
It's unarguably, a very nifty feature, however, one has to wonder if it's really worth the price, especially when there are other alternatives, like Skip, that is much cheaper and just as effective.