Uber has announced a partnership with a map-based mobile safety app – SafetiPin to focus on the passenger safety and launch a pilot project starting February 25 and will stretch for 5 months in New Delhi, India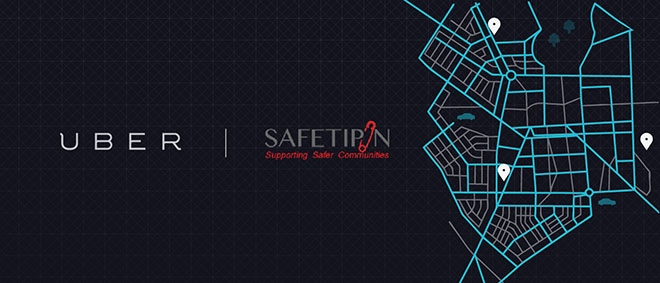 Mobile security app SafetiPin's trained security auditors will work with Uber designated partner-drivers to capture night conditions with camera phones mounted on vehicles. These security auditors will also collect location data based on nine parameters – openness, visibility, luminance, walk path, crowd, security, gender diversity and location density, to derive the safety score.
Besides that, the comments and images shared by real users will also be used to supplement the collected data. The safety scores of the locations will be visible in the mobile map of the city in the app and the collected data will be shared with the city government to improve urban planning.
Uber stresses about being very seriously creating a comprehensive security system, especially for the female passengers across the globe. In the coming months, similar pilot will be rolled out in Bogotá, Colombia and Nairobi, Kenya.