Right when it was starting to seem that Twitter had completely forgotten about the Windows Phone version of its mobile app, the company has gone ahead and released a brand new version with a completely new look.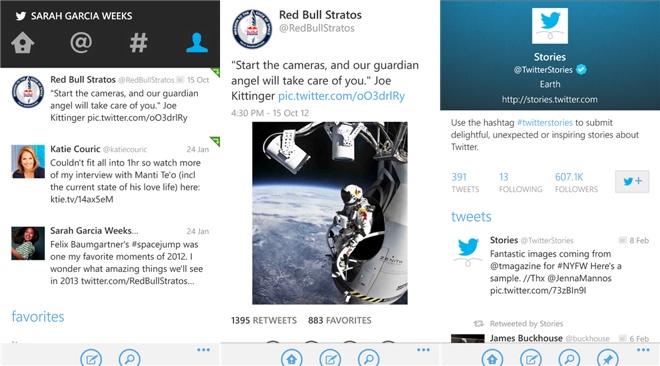 The new app takes some design elements from the iOS and Android version of Twitter's mobile apps, such as the presence of the four tabs at the top but still maintains a UI that feels at home on Windows Phone (unlike the Android version, which is essentially a clone of the iOS version). Not only can you tap on the giant tabs on the top you can also swipe horizontally as you did in the previous version to switch between them.
The new app also adds the Discover tab, which shows you interesting tweets and pictures from the people you follow and others. The profile page has been updated and you now also have a Drafts folder to save your tweets for later.
Other major additions include the ability to set a profile, list or search as a live tile on the homescreen, which updates automatically as new content comes in. You also get push notifications with an indicator on the lockscreen that shows you how many unread messages you have.
Overall, this is a very solid update to an application that was starting to become far too long in the tooth. As before, it is free to download. You can find it in the link below.