Twitter is a buzzing social network of which conversations have always been an integral part but up until now were rather hard to follow – you'd need to dig through people's profiles in order to see what's going on.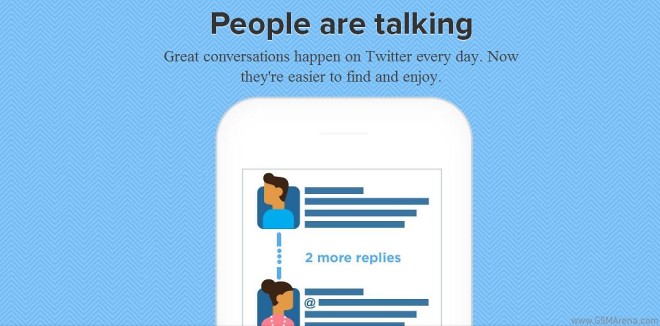 However now Twitter is rolling out an update on its website as well as on Android and iOS clients, which puts conversations into focus. You'll get up to three replies to a tweet displayed and there's a new tap to see all replies thread link.
After you've opened up a conversation you can join in as well. Also now you can share entire conversations over email, report individual tweets from the Android app, like you could from the iOS one. Finally Twitter has made optimizations to its app for entry-level devices like the HTC Explorer and Galaxy Y, which shrinks the app size in half so it's not as taxing on the limited internal storage.
Here's a video of how it works.