Twitter has updated their iOS and Android apps with a new form of two-step authentication. For those not aware, two-step authentication is where other than just using your password you have to approve a login request from another device before someone can log in to your account.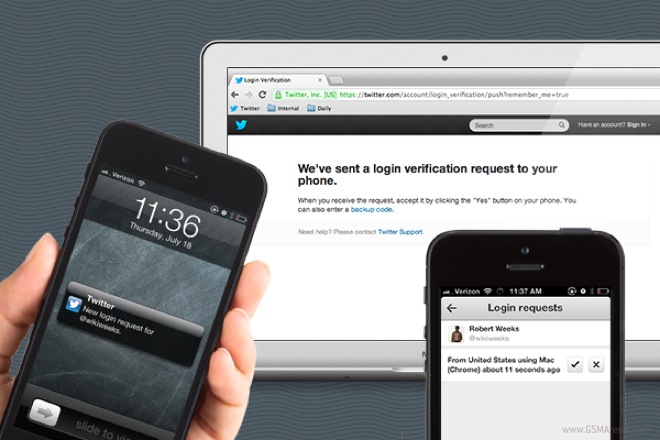 Twitter introduced two-step authentication a few months back for the web service but it is now available on the mobile apps as well. In this method, you no longer have to provide your mobile number for authorizing access to your account but the service instead sends push messages and in-app approval to authenticate a log in.
What this means that you now have peace of mind regarding your account and this should significantly reduce the chances of your account being accessed without your permission should you choose to use this feature. For more information on how to use this feature, check the source link at the bottom.
Other features in the new update include an updated gallery view for photos in your search results along with bug fixes and other improvements.