Twitter has implemented a new notification system for the web, wherein you will receive pop up notifications within the browser page. Now, every time someone retweets your tweets, marks them as favorite, replies to them, sends you a direct message or follows you, you will get a notification on the web page. This feature is similar to the notifications that Facebook has had for a long time now.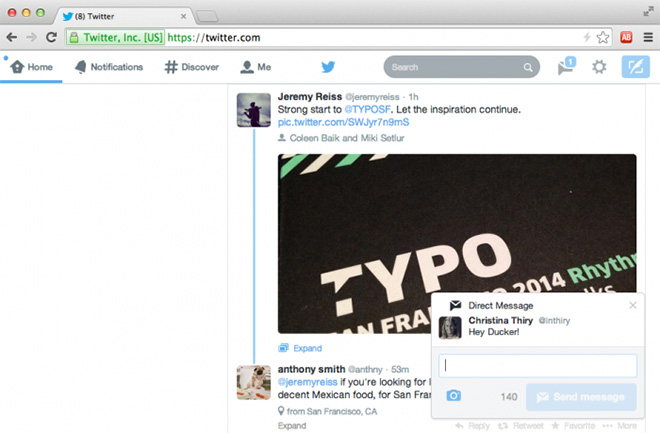 Along with showing information, you can also interact with these notifications, so if someone sends you a reply, you can reply to them from within the popup notification.
You can access the notification settings from your account settings, wherein you can choose which notifications to enable and for which people. The feature will be rolled out to all users over the coming weeks.