Samsung has posted the first Galaxy S4 promo video on YouTube. As usual the clips goes through the phone's design, software and hardware perks, and does so with a catchy background music and a patterned background to match the pattern of the smartphone itself.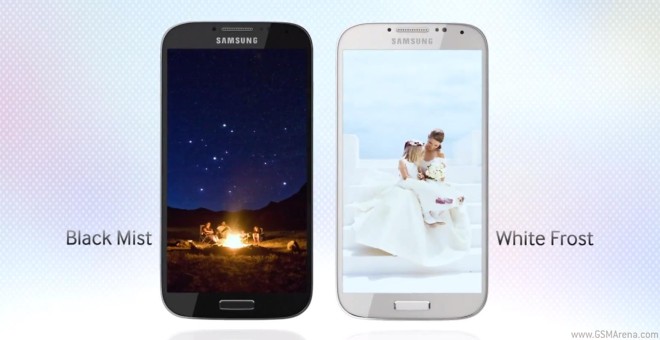 We get to see Air View, which lets you hover a finger over the screen and get a thumbnail preview pop up. Smart Pause, which can monitor if your eyes move away from the screen and pause a video for you. See the S4 operated with gloves and much more.
Here's the video itself. It's 4:24 long so you may want to take a comfortable seat, before you press the play button.
hey you can check out our hands-on of the Galaxy S4 here.