Smart thermostat company Tado has launched a new device that it claims makes any remote-controlled air conditioner smart. Dubbed Smart AC Control, the device carries a price tag of $199, and is currently available directly from the company's official website (click the Source 2 link below).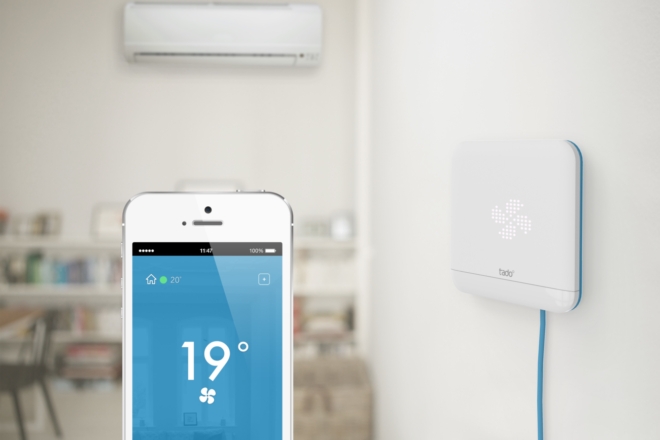 The device connects with any remote-controlled in-room AC via infrared, and works in conjunction with a companion app which senses your location to decide whether to turn the AC off or on. You can also use the app to easily change the AC settings.
"Until now, you had to decide whether to enjoy the full comfort of a cool home by leaving your air conditioner running all day or to switch it off when you leave to save money and energy," said Christian Deilmann, CEO & founder of Tado. "At tado° we believe in state-of-the-art smart technology that automatically ensures that no energy is wasted. With the new tado° Smart AC Control we've created a completely new way to cool our homes."
The Smart AC Control packs in several sensors, including temperature, humidity, light, noise, motion, and BLE, however not all of them are being used right now. "The beauty of new connected devices is that they will get better with every update and all existing users will benefit in the same way as new customers," Christian said.