The ultra-popular Swype text input method has finally landed on iOS. An early beta of the alternative keyboard is already being seeding to iPhones around the globe. So if you want to try some of its predictive magic, now is your chance.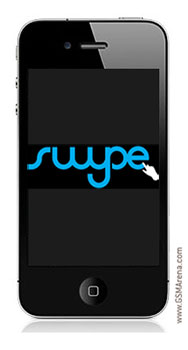 Of course, being still in the beta stages of its development, the Swype app is far from a finished affair. The blue line tracing your swipes isn't available just yet and it only works with the stock iOS apps.
If you want to give it a try, you would need a jailbroken iPhone (no alternative keyboards on the App store as you know) and add this source to Cydia: http://wynd.x10.mx. You then just search Swype and proceed to install it.
Here's a demo video of the iPhone Swype in action.
And don't forget to share you impressions with us in the comment section below.