Google's Street View in Maps is a great way to explore the world around us. It has 360-degree coverage of a large part of the world and let's you talking viral strolls without leaving your desk.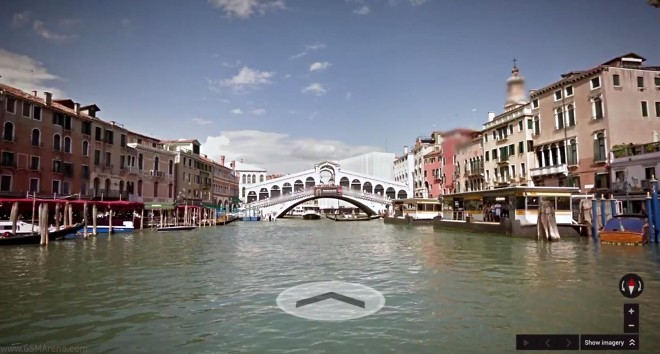 As part of its Street View Trekker tech, which allowed Google to bring Street View to the Galapagos Islands, Mounts Fuji and Everest, the Eiffel Tower, and even underwater in the Great Barrier Reef, we now have the chance to trek through the Venetian channels
Google made a behind the scenes video about bringing Street View in Venice.
There's also a historic mode in Google Maps, which shows you an 1838 map of the floating city along with artworks and more.
You can check out Venice in Google's Street View Treks.