Sony unveiled the new Xperia Z3 on Wednesday, which brought some improvements over the Xperia Z2. The changes weren't groundbreaking though (the 6-month update schedule means smaller upgrades) and now Z2 owners have even less to feel envious about since the Xperia Z3 launcher and widgets have been ported to Android 4.2 and above.
Owners of other Sony smartphones can join the party too, it's not a flagship-only event.
The ported launcher will work on both rooted and non-rooted phones. The installation process if fairly simple – remove the current Home.apk from /system/app and install the new one as a regular app. Alternatively, you can move the APK file to /system/app, just don't forget to give it rw-r–r– permissions (requires SuperUser Mod). Note that if you go the no-root way stock widgets will not work, the status and nav bars will not be transparent either.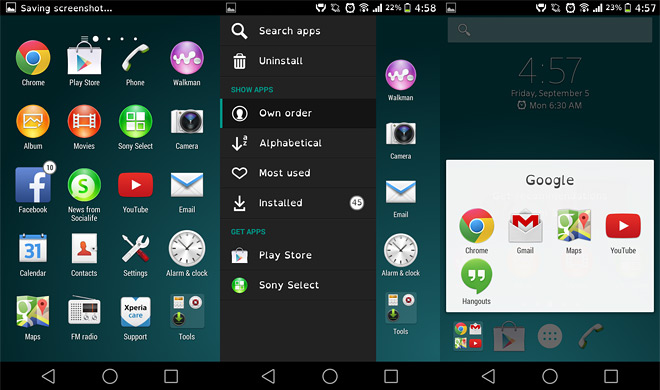 The launcher and widgets work on Android 4.2 and up but a port to Android 4.1 should be out soon. If possible the XDA-Developers member behind this port will bring it to Android 4.0 as well. Keep in mind that this still requires the Sony framework and won't work on non-Xperia devices.
Read the XDA thread for more info on the port and download links.