Sony took the wraps off a limited edition Playstation 4 inspired by the blockbuster game Destiny: The Taken King. The special edition bundle will be available to order in a tad over a two month, on September 15.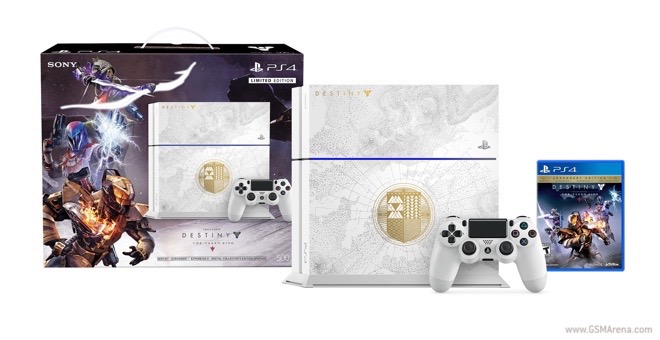 The centerpiece of the package is a 500GB Playstation 4 system dressed in white, silver, and gold. The last color is reserved for the Guardian's crest in the center of the console. Of course, a gaming controller in a matching color will also be part of the package.
Content-wise, users will get the Destiny video game, as well as Expansions I, II, and The Taken King. Additional items for download will include armor shaders and early access weapons pack among others.
There is no word on the pricing of the Destiny-clad Sony Playstation 4. A noticeable premium over the regular console is all but guaranteed.