Android in cars has suddenly become a hot topic with the foundation of the Open Automotive Alliance by Google, but who know how long it will be until the first Android-enabled car hits the showrooms. Sony has a simpler solution – a double-DIN smartphone dock.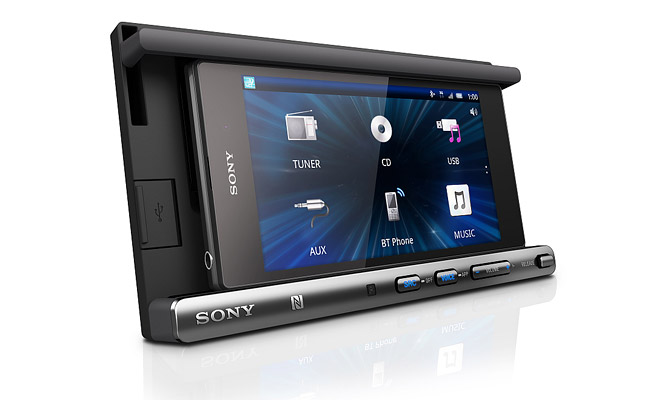 If you're unfamiliar with the terminology, double-DIN is basically the standard for car head units.
The Sony XSP-N1BT connects to the phone via Bluetooth (Android) or USB (iPhone), with NFC to help with pairing. Some Sony Xperia's have convenient magnetic charging pins, which will be used to provide power to the phone. Attaching the phone to the dock will turn it into the cars touchscreen infotainment system.
Sony's App Remote will be used to provide a simplified interface suitable for a car.
The N1BT features its own AM/FM radio receiver, a CD audio player and a USB player. There will apparently be an IR remote too for controlling those functions when the phone isn't attached.
Speaking of phones, the dock is configurable to fit phones of different sizes. The double-DIN standard prescribes dimensions of 180×100 mm, so presumably even the Xperia Z Ultra phablet will fit (it measures 179.4 x 92.2 mm).
Update: The Sony XSP-N1BT will be available in May for $250.