Japanese company SoftBank has announced that its emotion-reading robot Pepper, which it claims is the first of its kind in the world, will go on sale in the country starting June 20. Only 1,000 units of the robot will be available for purchase this month, each worth $9,040 (this includes three-year warranty and support plan).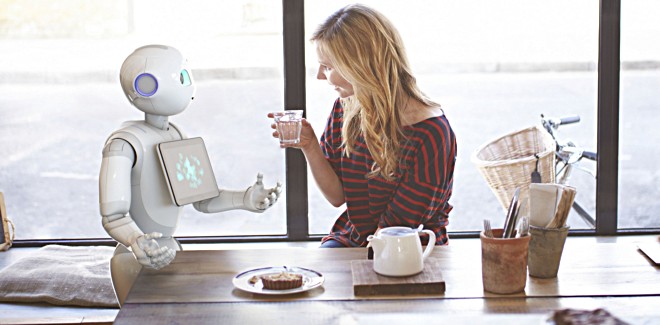 Interestingly, Pepper can not only read human emotions (like joy, sadness and anger), it is also capable of expressing emotions, something which it does by processing information from its cameras, touch sensors, accelerometer and other sensors.
"For example, Pepper is at ease when he is around people he knows, happy when he is praised, and gets scared when the lights go down," the company said in a press release. "Depending on the emotion at the time, Pepper raises his voice or sighs, for example."
SoftBank has also developed a number of apps that can be used with Pepper. While some of them will come pre-installed, around 200 will be available for download from the app store. There are also some special apps that users would be able to obtain by spending time with Pepper.
The company is now planning to launch an enterprise version of the robot, dubbed Pepper for Biz, this autumn.