If you're between 6 and 70 years old then you probably have or are still using Skype's services for connecting with others on a daily basis. Well Skype is thanking all of you today with a special infographic because the service has reached 2 billion minutes a day milestone.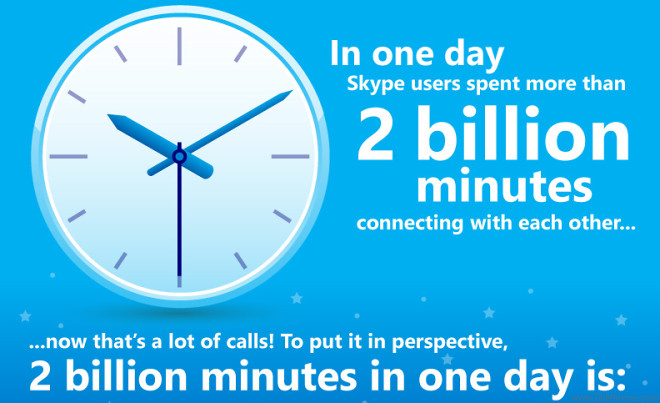 To put things in perspective (sort of) that means more than 3805 years or around 38 centuries of being connected on Skype, or enough time to walk around the Earth more than 845 times!
And that's each day – 2 billion minutes a day!
Skype is among the widest-spread IM services, being available on PCs and Macs, iOS and Android, Windows Phone, TVs, you name it.
Here's the entire infographic showing just how huge a number 2 billion is.