So, Nokia announced an Android-running clone of the Apple iPad mini. There are multiple things wrong with that sentence, but while your rub your eyes in disbelief you can watch this short reveal video as evidence the Nokia N1 is indeed real.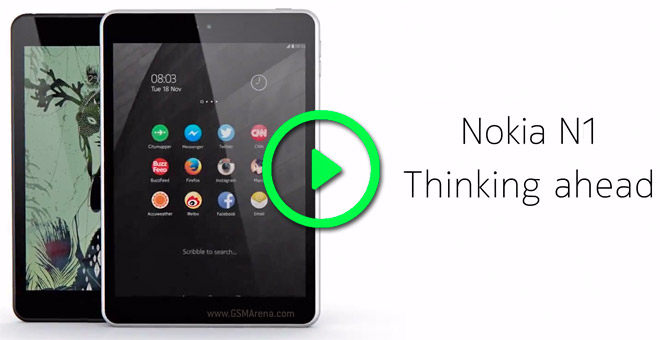 The N1 is Nokia's first Android tablet, it previously tried making Windows RT tablets but that fizzled out quickly.
Here are the specs – an aluminum unibody with a 4:3 screen that measures 7.9″ big and has 1,536 x 2,048px resolution. If that didn't scream "iPad mini" enough, the Nokia N1 also has stereo speakers on the bottom and Apple-style split volume rocker.
https://www.youtube.com/watch?v=IwJmthxJV5Q
To its credit, the N1 is thinner and cheaper and might find a place in the market after the lackluster iPad mini 3 update. And there is a shortage of aluminum Android tablets, especially ones running Android 5.0 Lollipop. Still, Nokia could have tried a bit harder with the design.