Smartwatches are this year's hot trend and with the round form factor, already a summit firmly conquered, designer are now focusing on reimagining other traditional watch components. Apple has already pioneered this tendency with the inclusion of a digital crown on the Apple Watch that serves some secondary functions, such as zooming in and out. Other than that, however, most smartwatches today, regardless of the form factor, share one common input method – touch.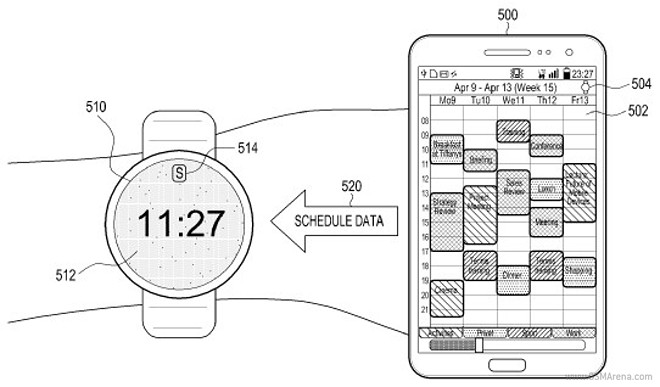 Samsung in taking steps to address that, as it would appear by the recently issued patent. The technology at hand focuses on employing a turning ring mechanism, much like the one seen on traditional sports watches, for different software control functions.
The implications of this new technology are varied and exciting. One possible use is depicted in the figures, accompanying the patent, which appear to be of a calendar application. An additional input method could potentially ease the somewhat clunky control scheme of current wearables, but yet again it could also prove to be just another fancy gimmick on an already weird family of devices. Whether or not we will be seeing this technology in the upcoming Samsung smartwatch lineup or any commercial product, for that matter, is really early to say.