Samsung has officially launched the wireless charging cover for its flagship smartphone, the Galaxy S5. The new accessory will be available in two options – a standard back plate with Qi charging module and S-View flip cover model.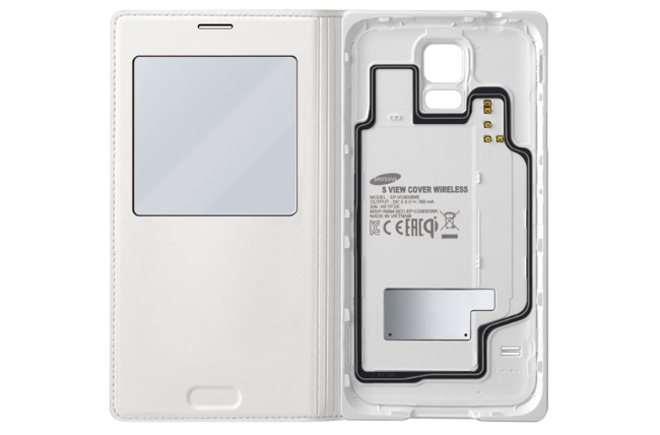 The wireless charging back covers for Galaxy S5 come with perforated holes and look identical to the stock cover. The company has managed to retain the gaskets from the original design in both models and this means that your Galaxy S5 with an external cover will continue to be water resistant.
The Galaxy S5 wireless charging cover is priced at $30 and will be up for grabs in black and white color options. The S-View flip cover will cost you $67 and you will have the same color schemes to choose from.