The results from the Samsung I9000 Galaxy S dedicated video playback battery test are out and they might be quite surprising to some. A lot has been said and written about the Android handsets poor battery life recently but obviously things aren't as bad as they are made out to be.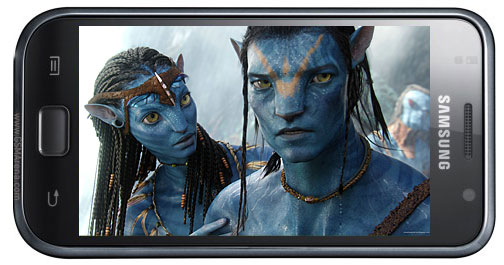 Our testing procedure was pretty standard: we charged the Galaxy S until it said full and looped a standard definition XviD video with the screen brightness set to 50% until the battery level fell to 10% (beyond that point the handset automatically turns off the video player and doesn't allow restarting it). And in the case of the Samsung Android flagship that took some good 7 hours and 25 minutes.

To put things in perspective, the HTC HD2 achieved 4 hours and 30 minutes on the exact same test, while the Omnia HD (which uses a more energy-efficient AMOLED display) reached 5 hours and a half. Those both sounded really impressive at the time but fall a whole movie behind the Galaxy S.
The Samsung I9000 Galaxy S is probably the best mobile phone for watching movies on the go that we have seen. It has the best screen in business, DivX and XviD support out of the box and a long-lasting battery. Is there really anything else that you need?