Samsung has commenced the roll out of the Android 5.0 Lollipop version updates for its Galaxy smartphones across the globe. Recently, Galaxy Tab S 8.4 with Lollipop update was pictured as well.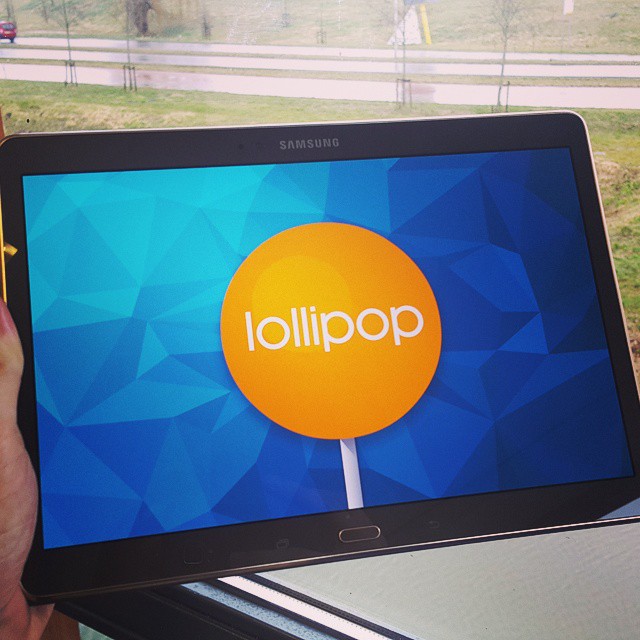 According to SamMobile, Samsung is testing the Android 5.0.2 Lollipop update for its premium Galaxy Tab S 10.5 tablet with large Super AMOLED display. This update is expected to arrive either in March or April. Meanwhile, Google paces the development by hitting the Android 5.2 milestone.
Samsung has eased on the TouchWiz UI with the Lollipop update for its premium Galaxy smartphones. Now it would be interesting to see if any changes are made in the Magazine UX with Lollipop update for the powerful Tab S series tablets.