Samsung has tweaked the new TouchWiz interface with several new features including the new theme engine and themes section. The Galaxy S6 and S6 edge buyers went ahead to try out different themes which has lead to over 6 million downloads already. Now this number is expected to grow rapidly as Samsung is reportedly expecting to ship 45 million units of Galaxy S6 and S6 edge units this year.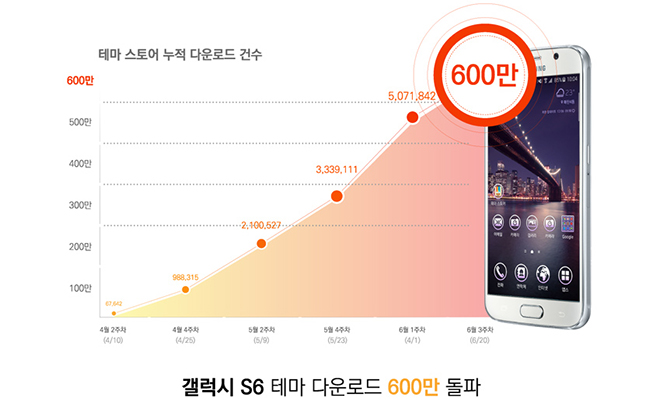 The Galaxy S6 edge Iron Man Limited Edition spurred the craze of superheroes among rest of the owners with the release of the Avengers: Age of Ultron movie in the summer. Not all could buy that limited edition unit so it seems a lot of people went for the next best thing and the Avengers: Iron Man theme was the most downloaded theme globally. Samsung has shared an infographic about top five themes globally as well as in different regions.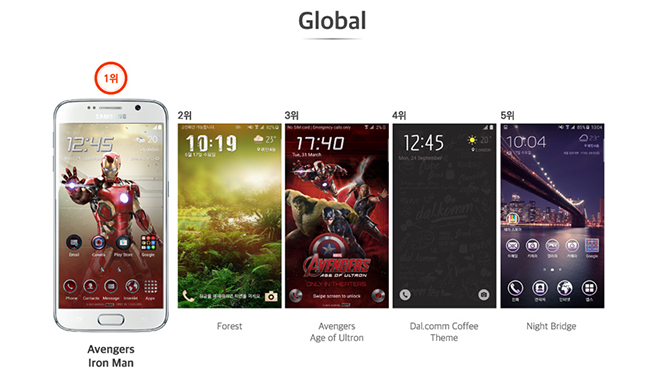 The Avengers Iron Man and the Avengers Age of Ultron movie based themes were among the top 5 of the most downloaded ones along with a Forest theme. Avengers Iron Man theme was top downloaded in Korea and UK while two other Avengers themes made it to the top 5. While Indians went crazy over BMW i8 theme, the US had the Forest theme as the its favorite.
These download numbers have made it pretty clearly for Samsung that users love to have custom look on their phones. Quite possibly future updates might extend the capabilities of the new Theme Engine to other mid-range to budget level devices as well.