The Samsung Galaxy S III uses Wolfson Microelectronics' WM1811 Audio Hub – the chip device that converts digital sound into analog, bringing users crystal clear HD sound during calls and during audio playback. This information was confirmed by Wolfson itself on the company's website.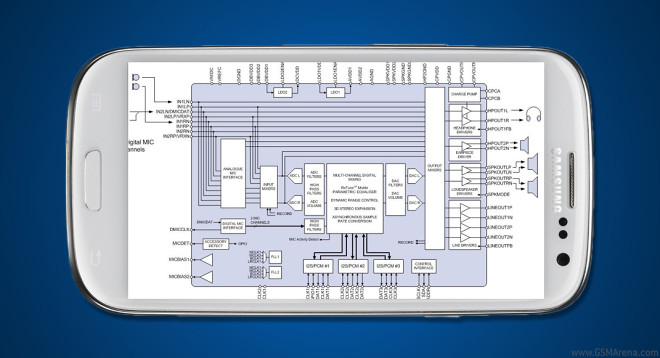 For those unfamiliar with Wolfson and Samsung's partnership the Wave and Galaxy S both used the WM8994 Audio Hub and have been regarded as stellar performers.
In comparison the Galaxy S II used a Yamaha digital-to-analog converter (DAC). The WM1811 features a 24-bit dual-channel hi-fi DAC, active noise reduction circuits, etc.