The growth spurt experience by smartphones has jumped to tablets too – the Samsung Galaxy Note Pro 12.2 dwarfs the 7 and 10-inch Android tablets and is the biggest tablet we've had in our office.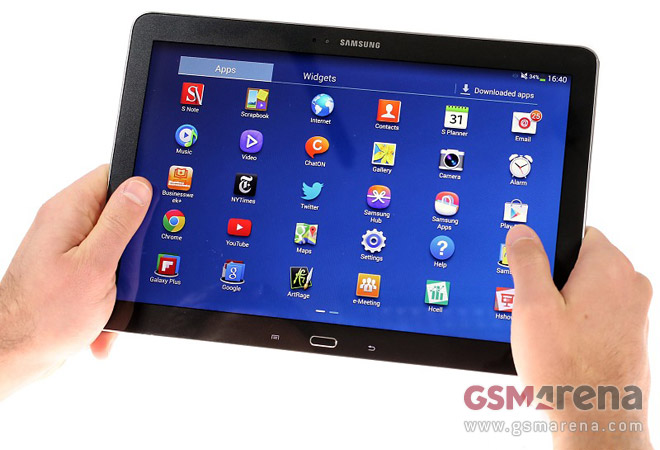 How much do those couple of extra inches matter anyway? The Note Pro 12.2 screen has nearly 50% more surface area than a 10.1″ tablet.
To put it another way, the Note Pro 12.2 is closer to a 13″ ultrabook than a 10″ tablet. In fact, after using it for a few days while writing the review, we were stumped how small something like the Galaxy Tab Pro 10.1 looks.
The Note Pro 12.2 is heavier than 10.1″ tablets too, so you are better of resting it against a desk or a table if you are going to use it for more than a few minutes. We suspect getting one of the cases that can hold up the tablet like a kickstand will be a worthwhile investment.
We tried our hand at drawing whit the S Pen too and appreciated the extra room the bigger screen has. It's also great that apps can be set to disregard touch input, so you can rest your palm on the screen while you use the S Pen (which works with a separate digitizer).
Samsung has also updated the Multi-window multitasking feature, which now supports up to four apps. If it sounds excessive, consider that four apps running on the screen get the equivalent of a 6.1″ 1280 x 800 screen each, plus a Krait 400 or Cortex-A15 core.
Check out the updated TouchWiz interface in action below:
We're almost done with the review and we'll be publishing it soon.