When Apple sent its legal team after Samsung in Germany for copying the design of their iPad the German court responded by granting an injunction to Apple, which prevented Samsung from selling their Galaxy Tab 10.1 in the German markets.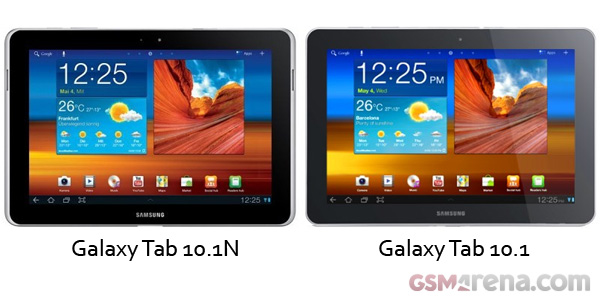 However, Samsung has no intention of going down without a fight, so it responded with the only way it can at this point, by changing the design of their Galaxy Tab.
The new Galaxy Tab 10.1 or the Tab 10.1N as it is called, has a slightly updated design, which Samsung must be hoping is different enough stay out of legal trouble without straying too far from their original design. So what they have done is added a metal back, which extends towards the front from the sides and acts like a frame for the display. They have also changed the placement of the loudspeaker, which were on the side and invisible from the front but now can be clearly seen on either side of the display. Everything else about the tablet remains identical.
For now, these changes are only limited to the German market. The new Galaxy Tab 10.1 will be on sale starting next week.