Fire up the rumor mill, another Apple product has appeared on the horizon.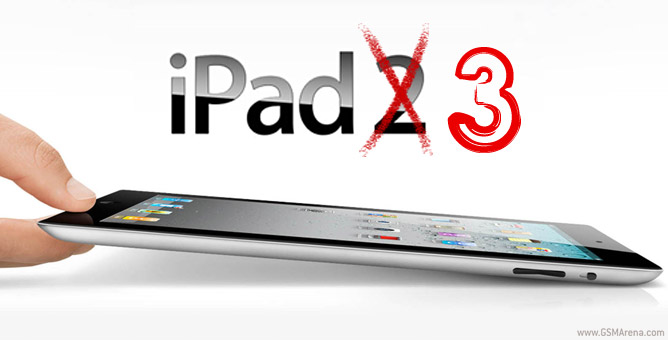 There are whispers that come February, Tim Cook will be telling us about 'the greatest iPad yet', or words to that effect at a special event expected to take place early next month.
Japanese blog Macotakara have had words with members of Apple's supply chain in Asia and made contact with sources in the US to deduce that a special event is likely to take place early next month, welcoming the launch of iOS 5.1 and with it, the arrival of the iPad 3.
Based on the timings of the iOS 5.1 beta release last week and the Chinese New Year factory holidays, in conjunction with previous iPad releases, we're going to predict that Apple's next tab will touch down in the first batch of markets by early March.
Specs are expected to include a 2048 x 1536-pixel HD display, alongside battery life said to double that of the iPad 2 and a slightly thicker case to accommodate it. For the bargain hunters amongst you, the launch will also result in the inevitable price drop of iPad 2s, with each model presumably knocking $100 of its price point.
We probably won't hear anything official from Cupertino on all of this until the February 1st but in the meantime, feel free to speculate on what you think the next iPad will bring to consumers in the comments below. I say it'll be the first device to use Siri after the iPhone 4S.