Did you know that Nokia started off as a paper mill in the Grand Duchy of Finland, then part of the Russian Empire? The company got its name from the town Nokia, where the second such mill was build. Also named after the town is Finnish Rubber Works. These two, plus Finnish Cable Works combined in 1922 to make the Nokia Corporation.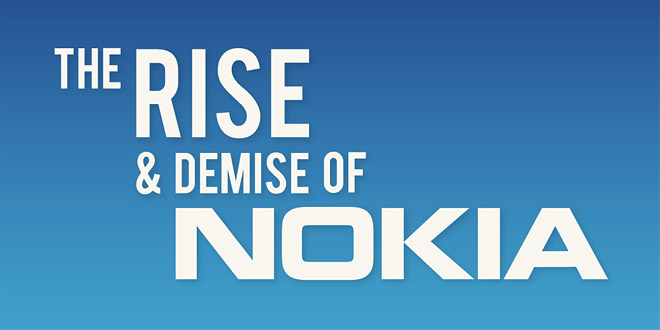 The joint company increasingly moved into communication equipment, finally releasing its first mobile phone in 1987. This infographic details Nokia's rise to the top and eventual downfall.
The company reach its peak in the 2000′s when some of the company's best-known devices were launched. This includes the Nokia 3310, but also the 3650 (first Nokia with video recording), 6650 (world's first 3G phone) and the 7710 (Nokia's first touchscreen device).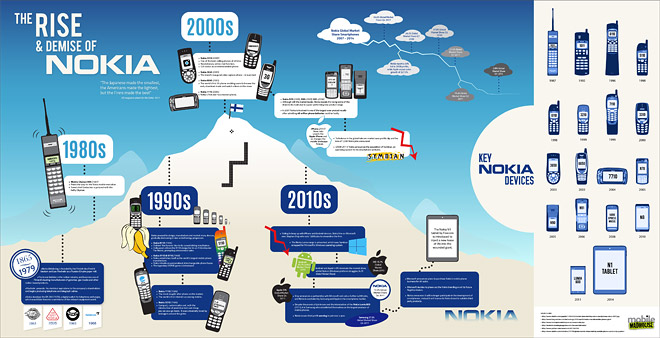 This chart shows the steep hill the company went down when the iPhone and Android hit the market, but Nokia isn't out of the business yet – the Nokia N1 recently launched to some success.
Thanks for the link, Lewis!